It's Friday (yay!) meaning that at 5:30 for me, the weekend begins (double-yay!) and this weekend for myself, is already filled with lots of thing to do (I'm totally not complaining), but I thought I would share with you some of my favourite things to do in Melbourne on weekends (this will be a post that continues - as I realised breakfast itself was a huge post!).
Going out for breakfast
Breakfast is my favourite meal of the day, because I am always hungry when I wake up but also because I love when you get to go out and start the day by filling yourself up (people who eat big breakfasts stay fuller for longer) and spending time with people you love, look up to or mentor. There is something truly special about giving someone your time and using it to speak words of encouragement, talk through plans, talk about dreams or even just catch up on weeks, months or years of life.
I will always have a small soy latte with 1/2 a teaspoon of raw sugar (I have no sugar if raw isn't an option) and I always order either poached or scrambled eggs with either bacon or avocado, grilled tomato and mushrooms. So, want to know where my favourite spots are? Also these are in no particular order - they are all wonderful!
Grapeseed 1084 High St, Armadale 3143 - their coffee, service and food is always wonderful - plus High St is a great place to go for a walk once you've finished breakfast, there are so many great stores and it has a wonderful atmosphere on a Saturday morning.
Cooper & Milla's 1094 High St  Armadale VIC - again the staff are wonderful, the food is delicious (make sure you get one of their delicious cakes to take away!).
Mr Tulk 328 Swanston St  Melbourne City 3000 - this place is ah-ma-zing. You will never have a bad coffee or a bad experience here (at least I never have), the staff are sooooooo friendly, the food is absolutely delicious and the atmosphere is fresh, plus it's in the heart of Melbourne's CBD, so you can do a lot of exploring afterwards!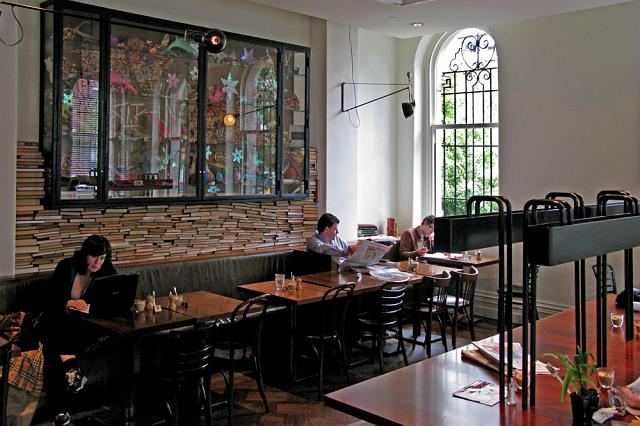 Woodman Estate 136 Graydens Rd  Mornington 3933 - this may be a little drive away, but it is an amazing place to sit, enjoy the food and take in the views of its surroundings. It may not be a once a week type of spot, but it's definitely a must visit place!
Pearl Café  631-633 Church Street Richmond - trust me, this place is good. If you like a good coffee, atmosphere and a large breakkie menu then you can't go past Pearl Café!
 Vada Cafe 465 Nepean Hwy  Frankston 3199 - I stumbled upon this place when my friend Emily and I were going out for breakfast one morning in Frankston, we were struck not only by how delicious the food was and the great atmosphere - but the fact that this café does more than just provide a fab breakfast and perfect coffee, they are a café that gives its profits to the needy, and actively supports the poor and definitely have my, and hopefully your, support too!
Three Bags Full Cnr Nicholson and Mollison Streets Abbotsford - the only word needed to describe this place is YUM. The food is amaze, the coffee is perfect and the atmosphere will get your creativity flowing over your breakfast conversation, you must visit.
Where are your favourite spots? I know I must have missed many, but these are my personal faves - tell me yours, what am I missing out on? This weekend, I am catching up with lots of people (including a special interview with someone that will appear on my blog in the coming weeks), spending time with my extended family, getting treated to a home made breakfast by some beautiful girlfriends (I am so excited Mel, Em & Abbey), spending time with my lovely hubby and bluey Jessie and reflecting on what my future is going to look like.
I hope your weekend is nothing short of relaxing, refreshing and inspiring, remember you only have one life to live - make the most of your time!
x